When you've just started seeing a person, the inaugural meal you cook for that special someone is one you'll (hopefully) both remember for years to come. Sure, you want to make a good impression with an indulgent dish, but you also want something approachable and familiar. Enter Rachael Ray's "You Won't Be Single for Long" pasta, which has a rich, creamy vodka sauce; long spaghetti noodles; and, a fiery red color ― a combination guaranteed to wow.
Get the recipe: "You Won't Be Single for Long" Vodka Cream Pasta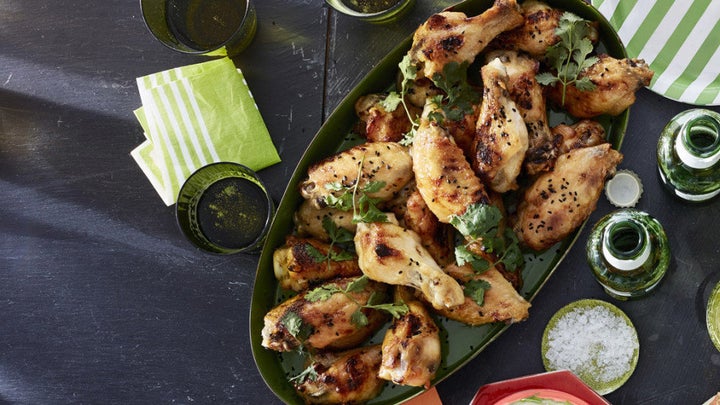 The Casual Meal for When You're Still Wearing Rose-Tinted Glasses
Maybe the other person is always late, or is supermessy or wears the same socks two days in a row. You don't care ― you're infatuated and in the throes of that intense and exciting phase where you overlook any flaws. So make a dinner that's outrageously good, and is also so loaded with garlic that you will both smell of it. The beauty of this phase is that it Does. Not. Matter. These bright and zippy lemon and garlic chicken wings are a little unexpected, in that they're not coated in Buffalo sauce; but they're just the thing to eat while you snuggle and watch a movie together at home.
Get the recipe: Lemon and Garlic Chicken Wings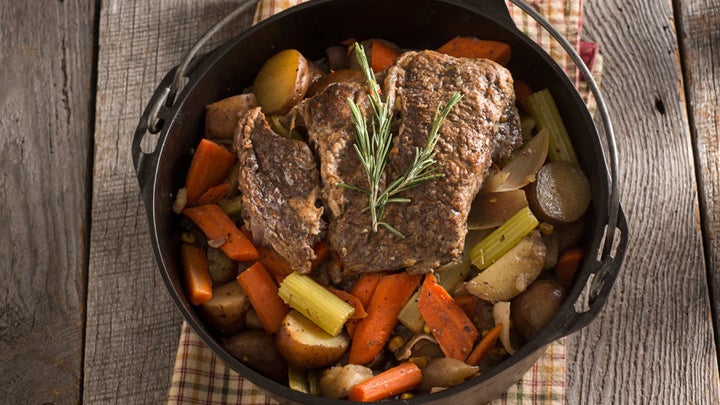 The Getting-to-a-Deeper-Level Supper
As your relationship progresses and you start learning more about each other, make a meal that shows something of who you are. Whether it's a family dish or one that's tied to your hometown or a place where you spent a significant part of your life, food with a story can be a powerful way to bring people even closer together. One idea: pot roast, which has an uncanny ability to instill feelings of nostalgia. If that leads to a conversation about your most treasured memories, great…but even if it doesn't, you can't argue with the deliciousness of this slow-cooked roast.
Get the recipe: Kitchen Workhorse Italian Pot Roast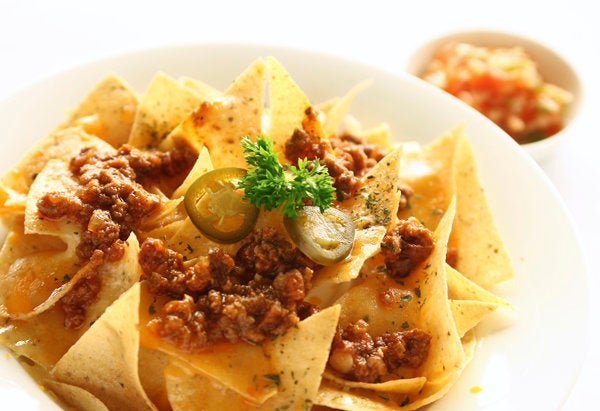 The Feast to Make After Your First Fight
It was bound to happen and, actually, conflict could strengthen your relationship. Once you've worked through your differences and it's time to eat ― what could be better than a no-pressure, make-it-how-you-like-it chili? Set out toppings from sour cream to shredded cheddar to avocado and crushed tortillas and enjoy dining together in imperfect harmony.
Get the recipe: Turkey Chili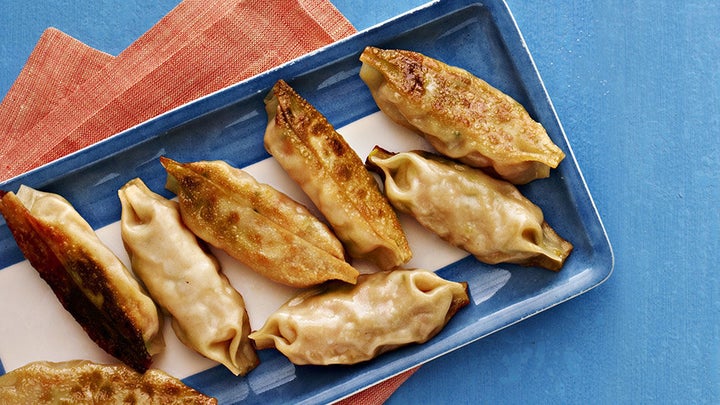 The Meal That Only a Duo Could Pull Off
You've moved on to the phase of complete trust, and maybe you're contemplating getting a dog. Or having kids. Or buying a house. For this stage ― and beyond ― making a meal together can be a perfect way to unwind after a long day, or give you a fun project to take on together on a Sunday afternoon. Take, for instance, this dumpling recipe: One person can spoon the lemony shrimp mixture onto a wonton wrapper; while the other can moisten the wrapper's edges and fold the dumpling to create a cigar-shaped tube. Round out the dinner with a vegetable, such as spinach or asparagus, and rice.
Get the recipe: Lemony Shrimp Dumplings