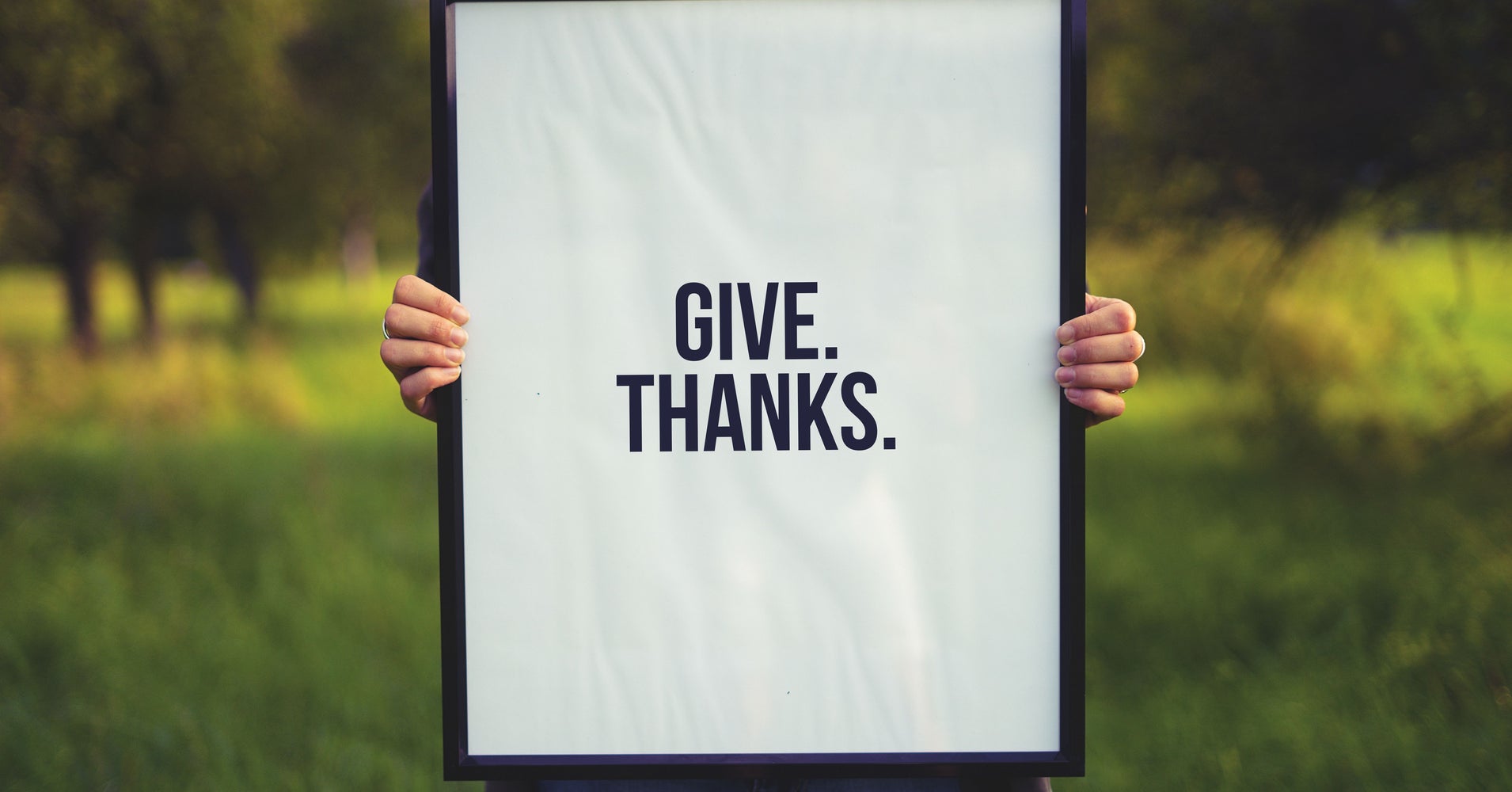 The holidays are a wonderful time of year when families and friends unite in order to celebrate and spend quality time together. This is also the time of year for you to give thanks to the people and things you are most grateful for. Rather than purchasing gifts for everyone, consider a unique approach that will have an equal impact, if not more.
Read on to find out about other creative ways you can show gratitude this holiday season.
Open the Door For Someone
Many will argue that chivalry is dead, but it doesn't have to be. This holiday season is a great time to focus on the simple things like holding doors for shoppers at the grocery store, at the mall when you're picking up Christmas gifts or at a restaurant after your meal. It may sound like a small gesture, but it will surprise many people and give them something to smile about.
It doesn't have to cost anything to give thanks. Sometimes a simple gesture means more than an iTunes gift card, scented candle or a bottle of wine. Do something simple for your family, friends or co-workers. You can verbally acknowledge someone, or if that makes you uncomfortable, you can write traditional letters, make creative holiday cards or craft simple messages on sticky notes to leave on your co-worker's desks. Never underestimate the power of a handwritten note.
It is no secret most everyone loves a holiday treat. Do you have a special recipe for truffles or holiday cookies you want to share? If so, give sweet gratitude as a show of your appreciation. If you're no Betty Crocker, there's no time like the holiday season to explore Pinterest and try out a delicious recipe at work, Friendsgiving or at a family gathering. You can even make these tasty treats into gifts by packaging them in cute holiday bags or tins.
Share A Meal With Someone
Take a family member, friend or co-worker to lunch or dinner and spend quality time with them. You can also invite someone to Thanksgiving or Christmas dinner if they don't have plans. Sharing a meal with someone over good conversation will create everlasting memories for both of you.
Not all of us are fortunate, and sadly the holidays can be a tough time for people. Do something for a stranger, and pay it forward. You can buy someone coffee while you are at Starbuck's, purchase a hot meal for the homeless man you see on your way to work or tell your office building janitor that you appreciate all that she does. You'll spread kindness and ignite a positive chain reaction.
Give An Anonymous Donation
Donating is one of the greatest gifts of all, whether you donate time or money. Find a cause you really care about and something you are passionate about. If you love animals, research animal rescue organizations that are looking for donations. You can also research specific organizations centered around diseases, social issues and other charitable causes. You can even go to a local church and adopt a family for the holidays, which would entail buying gifts for those in need.
It is easy to get caught up in the hustle and bustle of the holiday season and panic about finding gifts for everyone, but not to worry. There are many options when it comes to giving thanks, and it is important always to remember that it's the thought that counts. Sometimes the simplest gestures are the most meaningful.