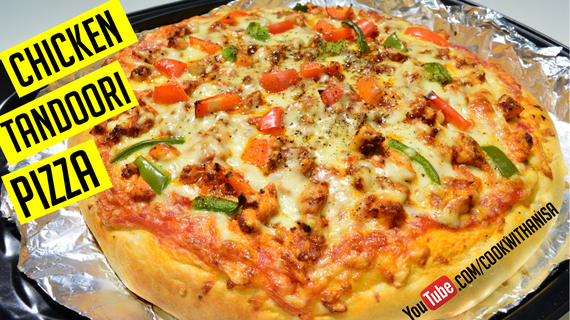 Tandoori Chicken Pizza Recipe which you can learn in one minute!
Its so quick and easy and all of the ingredients you should have in the cupboard or you can find in your local supermarket.
I will be showing you how to make the deliciously tasty spicy topping. The Pizza Base you can either make our own and buy from your local shops.
I will be showing how to make home made PIzza base dough in a future recipe video which will be uploaded soon.
Bake in the oven for about 160 degrees for about 25 minutes
Thank you for watching, Lets het started!
Ingredients:
400g Chicken Fillet
small pieces
1 tblspn oil
1 tspn ginger garlic paste
1 tblspn tomato puree
1 small onion
1 tbplspn tandoori massala powder
1 tspn cumin powder
1 tspn chilli powder
salt to taste
================
WHERE ELSE TO FIND ME
FACEBOOK
INSTAGRAM
TWITTER
SNAPCHAT
cookwithanisa.com
================
I upload weekly recipes so you might as well subscribe!
This channel is for anyone who loves food and and how to cook from student's to someone preparing for marriage or even if you are just in need of some inspiration!

I live in Leicester, England and have learnt from the the best Chefs, who have taught me everything from savouries , delicious, tasty mouth watering home made good food, snacks to sweet dishes, desserts and more!
If you have any questions, quickest way to contact me, TWEET me @cookwithanisa
I will try my best to help you.